Car Safety Signs-Dog in car :: from $6.00 (AUD)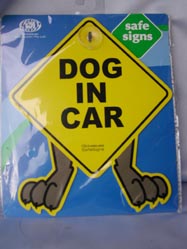 These safety signs for your car have a suction cup to adhere to the window. If you travel, evn short distances with your precious pet its a good idea t have one of these on display.
Other designs include: Dad's Taxi, Mum's Taxi,Pet in Car,Baby on board.